January 10, 2023
Fundraiser Feature: Romit Cheema at CanTex Capital
Juniper Square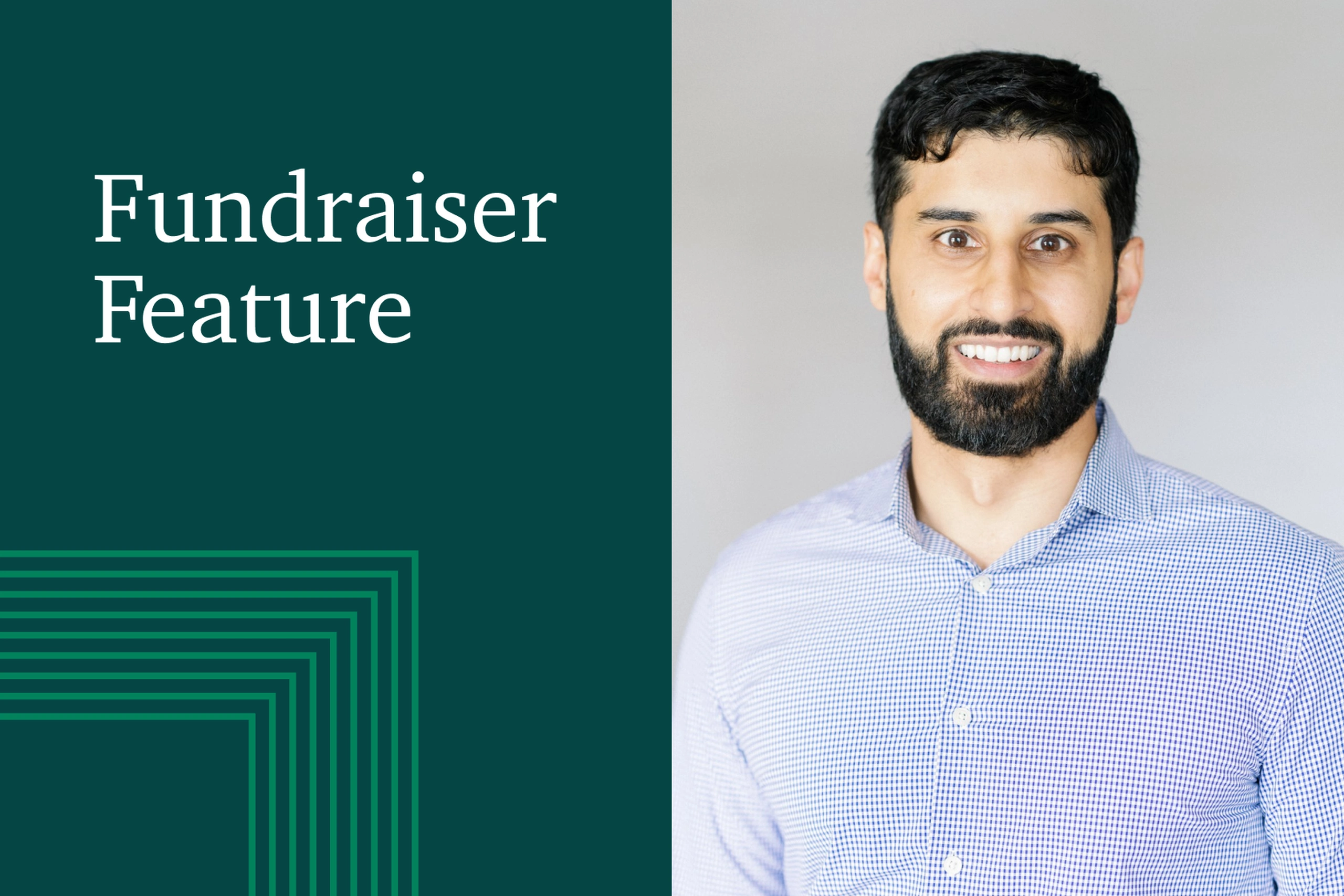 DALLAS, January 10, 2023 – Q&A with CanTex Capital CEO
Juniper Square, January 10, 2023
Q: How did you get your start in this industry?
A: I was a practicing attorney at a big law firm for four or five years, doing work for real estate private equity clients. I was becoming more and more involved in the transactions and realized it was something I could do on the principal side. So, I left the law firm and my brother left what he was doing, and we started CanTex Capital. We bought our first small industrial warehouse with a couple of friends and family and we put whatever money we had into it. We had a one-room office that we worked out of with our first hire, our property manager. Fast forward to today, and we have more than 90 buildings, over 20 employees, and two offices in DFW. We grew fast and are continuing to grow; it's been an exciting journey.
Q: What is CanTex Capital's primary focus?
A: While we've done some hospitality and some development in the past, our sole focus now is on infill industrial warehouses in Texas. That's what we're buying because that's where we see the most opportunity. If that changes, we'll pivot to something else. At the end of the day, we're a value-add real estate investment shop, and we'll go where the opportunities are—but only if we can replicate the right people in the right markets and grow organically. We don't want to go to a market to chase something just to be in that market. I would love to expand in a way that's organic or through the acquisition of the right talent in specific markets, with people that have understanding and expertise in that area.
Q: What's your day-to-day role?
A: A little bit of everything. Effectively, I'm the CEO—that's the title on the door—but I do a lot of acquisitions. I'm a deal junkie. For a lot of brokers or deal-sourcing opportunities, I'm the first call on the frontline. I just love it. It's a passion of mine.
Q: What do you look for in a deal?
A: Almost everything we do is off-market, so the best way to put it is that we look for something out of the norm. Every day we get data on the deals we're watching. We use our market information and real-time knowledge of what's happening to find outliers. For example, if we know the market price is $100 per foot, and we see five deals where one is $95, one is $105, one is $108, one is $102, and one is $70—that last one is an outlier. This is where we look for potential opportunities. There's a bit of instinct involved, as well, because you can't rely solely on where things were six months ago. You have to think about where the market is today and where it will be in the near future.
Q: What's the most time-consuming process of raising capital when you're looking for those outliers?
A: Sending out the offering, checking in to see where people are—who has committed, who has actually funded, who has signed their docs—keeping track of all of that used to be very time-consuming. Thankfully Juniper Square takes care of that for us. I actually don't know how I would do that without having software to keep it all organized in a centralized location.
Q: Why do you think 2021 was such a big fundraising year for you?
A: Q4 led a lot of things, much of which was driven by the fear of tax changes or 1031 changes. I don't think you could find a title company on December 31 because everybody was trying to close. A lot of people that said, "Hey, I'm never going to sell this asset," started thinking, "Well I have this much gain, but what if the tax laws change?" The markets were favorable for sellers, especially if they'd owned an asset for a long time. And I thought it would've slowed down this year, but I think a lot of folks thought, "Interest rates are going to rise and my exit pricing looks good given the current debt market, so now might be a good time for me to sell." Also with the world events we're seeing in Europe, Russia, Ukraine, etc., many of them want to monetize their assets in case something unforeseen happens.
Q: Do you have any future aspirations to shift from friends and family to institutional investors?
A: We almost have to. For the size of deals we're aiming for and the trajectory we're on… for us to deploy that amount of capital, it's inevitable. I value the relationships we've built with our friends and family, and I hope to bring that same level of trust to institutional relationships as we grow.
Q: How has Juniper Square impacted your investor experience?
A: I think if we didn't have Juniper Square, my communication with my investors wouldn't be as seamless as it is now. When they ask me questions, I can direct them to the investor portal, where they'll find the answers to almost every question they'll have. It makes them feel more comfortable being able to see their signed documents, how much capital they have, and how many distributions have come out—all in one place. That transparency is huge—we're investing a lot of capital and with that comes trust. So, it's very helpful for them to see all their information in the portal, in real-time, at any time.
Q: What's your biggest business priority going forward?
A: I would say building out our team—finding the best talent, recruiting, continuing to cultivate our culture, and making sure everyone has a fantastic experience here. The longevity of the team and their health, wellness, and happiness is very important to me. That's also my biggest challenge—sourcing talent and getting the right people in a very tight labor market. Given the low employment rate, it feels as though there is not enough talent to fill roles, especially here in Dallas. But we don't want to hire people for the sake of hiring people; we're a small company. Each person is very meaningful and has an impact, and either builds on or detracts from our culture, so finding the right fit is crucial.
Q: What's been the most fulfilling thing about starting and growing your business?
A: It's the impact we've had on so many lives—from our team and their families, to our vendors and folks that work with us. It's the economic impact we've had directly on people's lives and in the community itself. Our business model consists of buying really old industrial buildings that may not have been improved in 20 or 25 years in core infill areas. We're putting a lot of capital back into those buildings—bringing them up to code, cleaning up environmental issues, making them more efficient, and addressing other neglected items. Many of these buildings are vacant and we love seeing these buildings brought back to life, jobs being created, businesses relocating and having an economic impact on the community. I have a sense of pride in seeing the tangible impact we are making by redeveloping these communities and buildings as I drive around the city.